A Month of Styling Hacks For Your Best Dressed Year Yet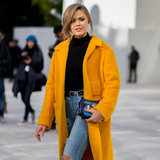 If you think a great outfit doesn't make you feel better or carry yourself with more confidence, maybe you just haven't found it yet. That's why we're kicking off the new year with our second annual styling challenge that will get you to rethink your wardrobe and find the outfits that make you feel your best. Get ready to shake things up one day at a time.
Click through to see the hacks we've come up with, and start planning your outfits for the month. Then join us here every day, starting tomorrow, for your styling mission – and don't forget to share your own photos with the hashtag #PSstylinghacks on Instagram to show us all of your awesome looks in action. Cheers to a very stylish new year.
Share:
loading...